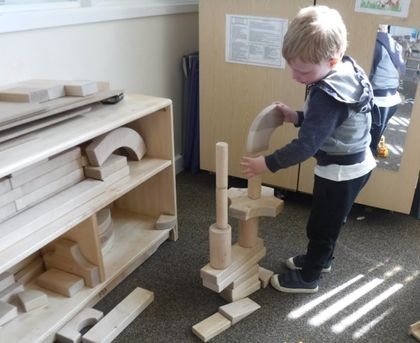 The Early Years Foundation Stage (EYFS) sets the standards that all early years providers must meet to ensure that children learn and develop well and are kept healthy and safe.
Our Educational Programme
At Blue Bell Woods, our educational programme ensures a rich curriculum that promotes the EYFS areas of Learning and Development, supports children's cultural capital, and captures interests in the present moment.
The prime areas of learning and development of the EYFS are:
• communication and language
• physical development
• personal, social and emotional development.
The specific areas of learning and development are:
• literacy
• mathematics
• understanding the world
• expressive arts and design
Young children have a natural desire to learn, explore and question. We offer an engaging environment with materials that will excite and intrigue the children, allowing learning to take place through child-initiated play. This is a fun and relaxed way for children to learn and progress. We find that by using this approach, the children and the practitioners are more enthusiastic, more engaged, more relaxed, and forge strong relationships.Our practitioners carefully observe children and opportunities to seize the moment when a child shows interest in an activity are built on. These are called 'teachable moments'.
Your child's achievements, interests and milestones are closely observed by their Key Person throughout their time at nursery. We note the progress each child makes and share photographs with you in the form of a Learning Journey.
Families are encouraged to work in partnership with the nursery and to contribute to the Learning Journey by sharing children's current interests, family celebrations and their accomplishments.
Families are also invited to attend Parent Evenings, stay and play sessions and social events throughout the year.