We have a large garden at the rear of the nursery, which children have access to all year round- so please provide wellies and coats! We will provide waterproof trousers.
The garden is secured by a high fence with a padlocked gate. Children are able to "free-flow" from the Main Room to the garden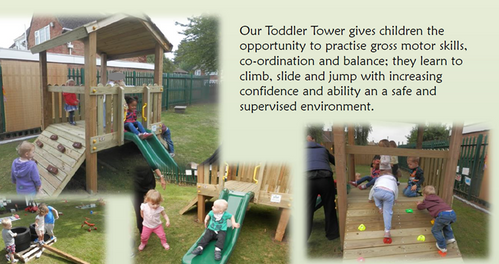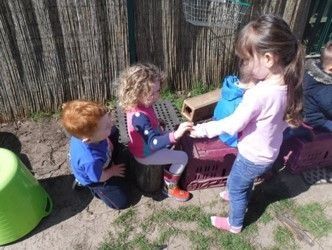 Take a look at some of our recent activities and experiences and see what active learners we are!
Mud Kitchen
Sand pit
Water play
Digging
Growing
Gardening
Balance bikes
Cars
Scooters
Monkey Bars
Fairy Garden
Woodwork
Balancing
Den building
Loose parts play