Our Baby Unit can accommodate up to nine babies on a ratio of at least one Nursery Nurse to three babies.

Caring for your Baby
The emotional and care needs of babies are paramount. If a baby feels settled then they will thrive. Our Nursery Nurses work closely with families to ensure each babies' routine is followed. Care giving is responsive; milk, mealtimes, and hygiene routines are tailored to suit each baby. Each baby has a Key Person who is in tune with them, and spends time cuddling, singing to and stimulating them.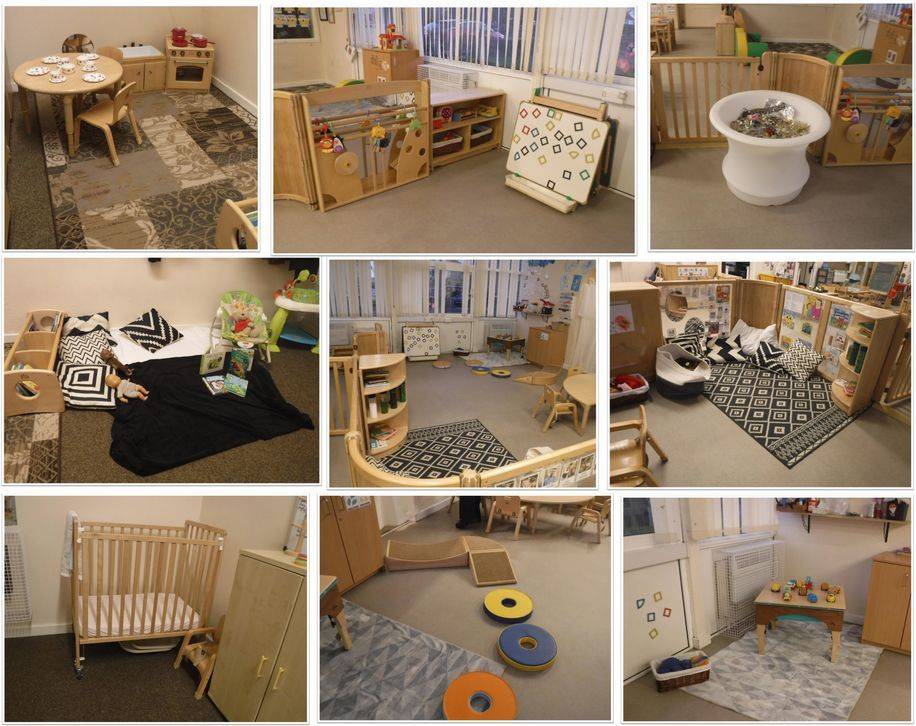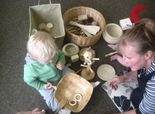 Learning through play
The area is cosy and stimulating with a range of resources and experiences to intrigue and interest your little ones:-
Sensory Play ~ Water, rice, pasta, playdough, sand, lentils, bubbles, mood table.
Early Mark Making ~ paints, chalks, crayons, cornflour, foam, wet and dry sand.
Treasure Baskets, and Heuristic Play~ exploring natural objects at the child's own pace.
Music, singing and rhymes ~ multicultural instruments as well as less traditional means of exploring sounds such as wood, pans and home made shakers.
Construction and Investigation Area- bright and colourful resources such as bricks, inset puzzles, blocks and stacking cups to support hand-eye coordination and fine motor skills.
Book and puppet area- a chance to share a story, develop creativity and snuggle in.
Role Play Area~ imaginative play, dressing up, playing out familiar roles.
Cosy Area- a calm and peaceful environment for babies to rest and sleep.
Outside play in our garden and adventures in the local environment.
Babies also have the opportunity to interact with the older children and take part in activities at their level.
What do I need to bring for my baby?
We ask that you provide your baby with nappies, expressed breast milk or formula milk cartons/powder, a spare change of clothes, wellies, any individual medication/creams required and their comforter (if applicable).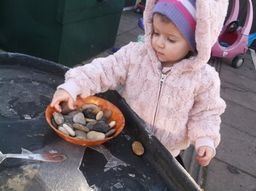 What is provided by nursery?
All meals, snacks and drinks
Cow's milk (or alternatives such as goat's milk)
Baby wipes and bibs
Bottles, cups, beakers
Waterproof over-trousers and puddle suits
Blankets and bedding
Nappy cream
Infant paracetemol
Factor 50 sun cream